Meet the Heritage Chiropractic Team
---
Carrie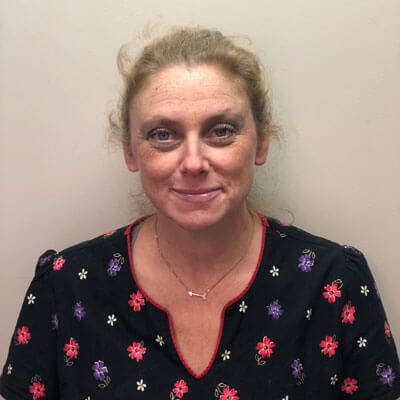 I started working for Heritage Chiropractic right at the beginning of January 2019. When I started working for Heritage, I instantly knew that I'd made the right career choice. It is so gratifying to have a patient come through the door for their first appointment and be in so much pain that it is hard for them to even walk. And then, through the course of their treatment plan, slowly start to return to a normal life, without pain. And you think to yourself, "I had a part in helping that person begin a normal life again.
Chiropractic care has been a part of my life for 25 years. My uncle is a chiropractor in San Antonio, TX. And when my mom met my step-dad, he too was a chiropractor.
I have 2 children. My son is 22. And my daughter is almost 18. If we are not at home spending time together, then you just might find us somewhere in the Kansas City area, either eating, hanging out in Loose Park with our dog or enjoying live music either in KC or traveling out of town to a show. Music plays a huge roll in our lives. Albert Einstein once said, "I often think in music. I live my daydreams in music. I see my life in terms of music". That quote is our motto around our house.
I've been working at Heritage for over six (6) wonderful years. My favorite part of working with patients is knowing that we are improving their lives, contributing to less pain and more happiness. Chiropractic care has allowed me to improve the lives of my family with the help of regular care and enlightened practices. I've been happily married for over nineteen (19) years and have three (3) children and one (1) grandchild of which I am extremely proud of. I also take care of my elderly mother and handicapped aunt all of which I love dearly. I enjoy water and sun, so naturally the beach is what I find the most fun in my spare time.   
---
Heritage Chiropractic Team | (816) 322-1990