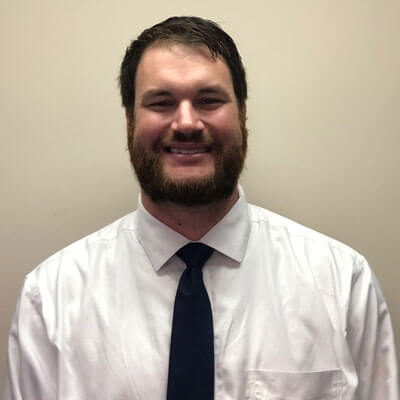 Meet Dr. Michael Brucks
Dr. Michael Brucks has had years of experience in serving the needs of Raymore residents in helping them to live their best life. At Heritage Chiropractic, Dr. Brucks specializes in customized care plans for everyone in the family. He particularly has the tools, knowledge and expertise to help young athletes. As a former baseball pitcher, he loves to see kids excel in sports and recover quickly from injury.
An Outstanding Education
Dr. Brucks received his Doctor of Chiropractic degree from Cleveland Chiropractic College in Kansas City. One of his lasting memories of those years of study was his attendance at a legislative conference in Washington, D.C. He and other students lobbied for the expansion of chiropractic services. "I suddenly realized my future profession wasn't just about taking classes. It was about changing lives. This was eye-opening for me. To this day, I live the bigger picture!"
A Desire to Help Others
I'm a big people person. Interacting with others and meeting new people give me great joy. I especially have a lot of empathy for people that are enduring pain—to help them feel their best is my driving force.
Dr. Brucks describes himself as being loud, funny and loving. He's also 6'7″ and could easily be called "the gentle giant." His techniques and therapies are results-oriented and he's skilled at making people feel relaxed and confident. "I'm here to make a difference. I like to take a holistic approach that won't create additional problems for those I serve."
EXPLORE CHIROPRACTIC »
On a Personal Note
Dr. Brucks comes from a close family of six. He and his brothers and sisters were always athletically-inclined and family-oriented. To this day, Dr. Brucks sees all his close friends as "family" and his door is always open. This feeling of affection and closeness also extends to his chiropractic family. He strives to make his practice warm and friendly, where you know you're genuinely appreciated.
One of his favorite activities is reading. He also loves to run and never misses a chance to watch a good baseball game. Fenway Park, Wrigley Field and ball parks in Minnesota and Cleveland have all been favorite destinations. He also enjoys visiting national park sites and relaxing with his wife and son MJ.
Dr. Brucks is also a member of the Raymore Chamber of Commerce.
Join Our Practice Family
We'd like to enthusiastically welcome you to take part in our experienced and compassionate care. Our patients are indeed like family; we'll take good care of you and your loved ones. We accept insurance and welcome same-day and Saturday appointments. Book a free consultation today!
---
Chiropractor Raymore | (816) 322-1990